Steel anti-rusting step-tile roofing sheet design rolling forming machine
Steel anti-rusting membrane step-tile roofing sheet design rolling forming machine is designed to make the roofing sheet in the design of step tile with more functions like to Anti-rust Steel Sheet Metal Roofing Tiles. It is useful life of more than 30 years;
And windproof, waterproof, Almu protection, anti-seismic, heatproof with beautiful and moden design.  Same like other metal tiles, it is easy installed. It is suitable for all kinds of building roof.
Anti-rusting backing is available on all Box Profile, 3″ Corrugated and Tile Form sheeting. But here I will take the step tile for example to show you how this type new material it is:
Drawing profile: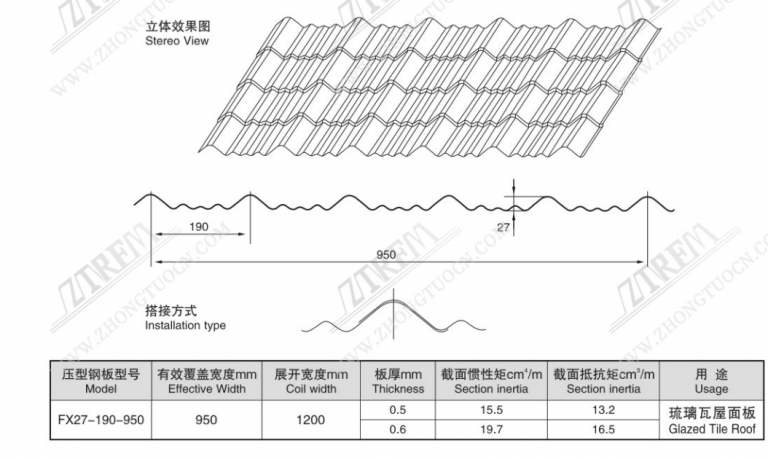 2.anti-condensation membrane step-tile roofing sheet: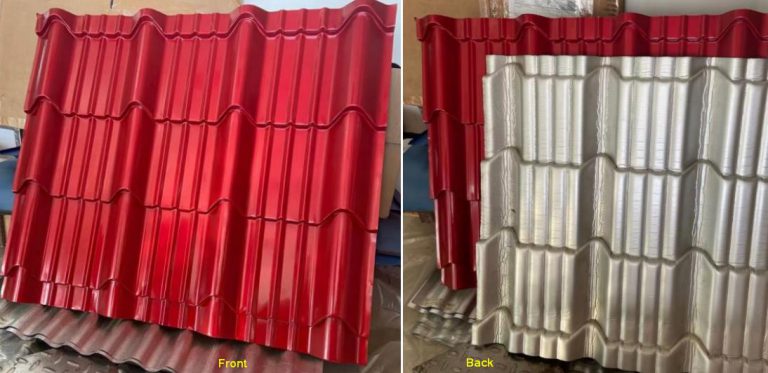 Corrosion happens when moisture infiltrates the steel core of your roofing material or when the tiles are used in the chemical factories. In doing so, the moisture will oxidize steel and accelerate its rusting and corrosion. Rusted metal is weak because of its reduced density, brittle surface, and inability to prevent moisture from infiltrating the underlayment. However, corrosion is normal for corrugated and standing seam metal roofs — but only if their steel cores are exposed.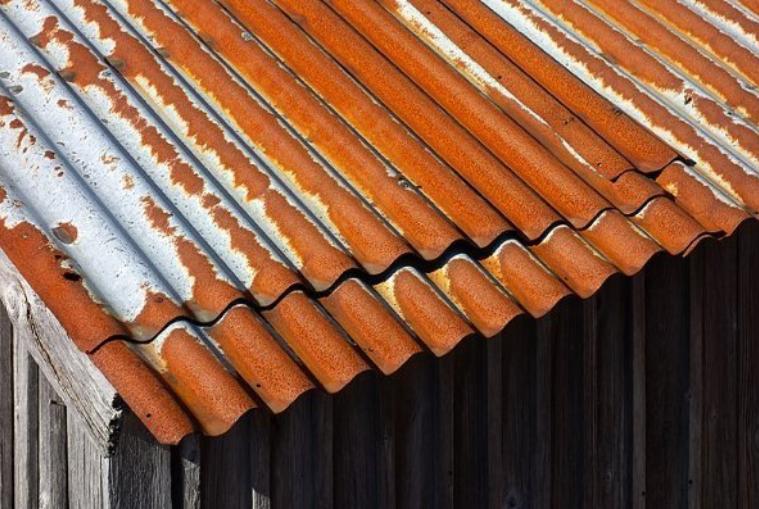 Nowadays, steel roofing reduces corrosion and improves its lifespan through the process of galvanization. Zinc is a corrosion-resistant material that envelopes the steel core when manufacturers dip and allow them to rest and cure before final checks and packaging. Galvanized steel roofs have more than 50-70 years of exceptional roofing lifespan and capability. Zhongtuo metal roofing tile use 6 layer filming to reach this aim.
On the other hand, aluminum coating steel roofs gives corrugated and standing seam metal roofs the anti-corrosive properties of aluminum while having the heft and density of steel. Aluminum is a lightweight roofing material that's impervious to rusting. However, it is too light that windstorms can tear them off properties without fail. Zhongtuo new material can solve all those problems. It is a little heavy but not too heavy. In the function, it can be used to replace the sandwich panels.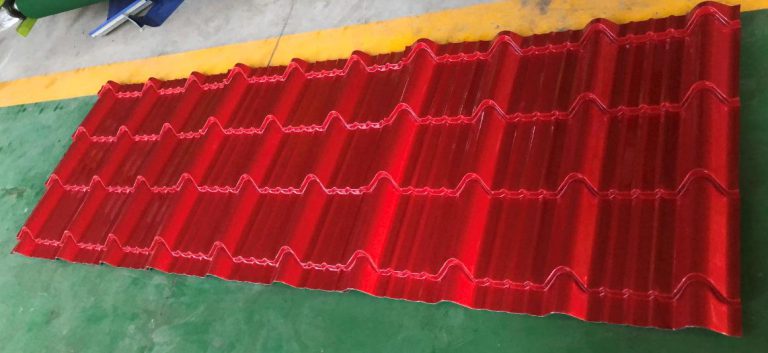 When do the installation, there is no other difference like other metal roofing tiles.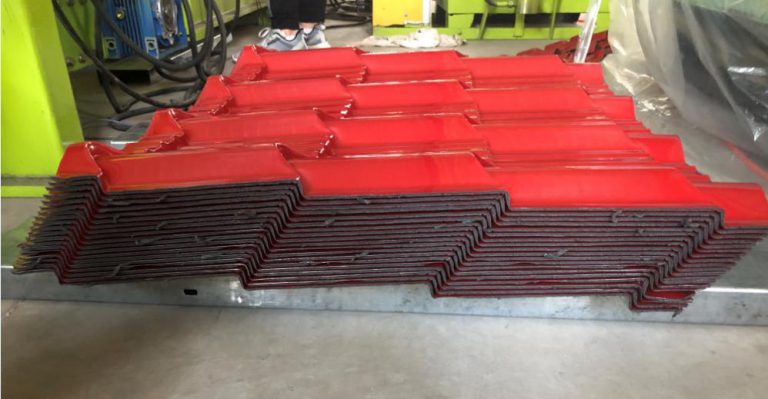 As to the rolling forming machine, there is no effect, Zhongtuo metal rolling forming machine can do the same rolling forming like other metal roofing sheet. So we either can supply you such new material as the roofing sheet or the metal rolling forming machine to do the both.
Steel anti-rusting membrane step-tile roofing sheet design rolling forming machine design for your reference: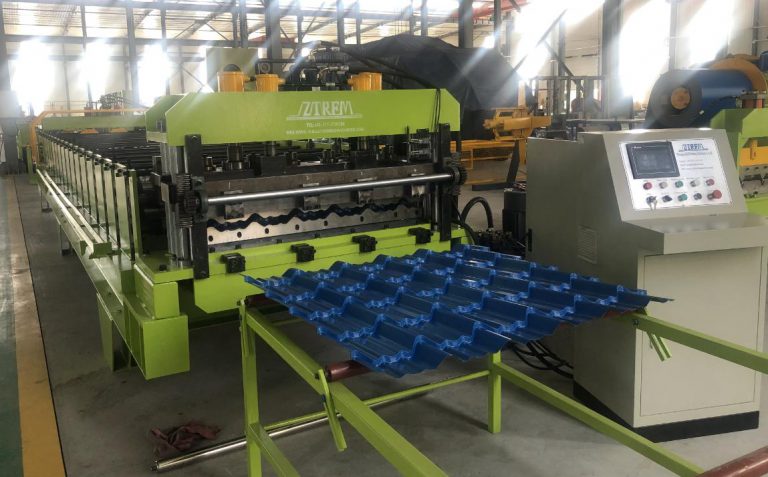 Steel anti-rusting step-tile roofing sheet design rolling forming machine features:
It is either could be used to roll the normal material or filmed PPGI coil.
As to the metal step tile, we design it using the whole mold rolling. So we can make sure step tile beautiful.
Good appearance both in machine and profiles.
Long time to use.
Steel anti-rusting membrane step-tile roofing sheet, why it has such functions: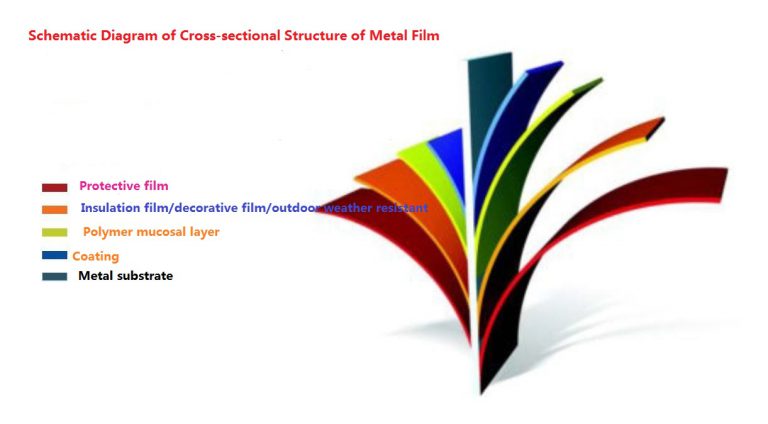 The new material is composed by 6 layers: Protection film +Aluminum foil+PPGI +PE Film (at the top)+Aluminum foil(at bottom layer )+Anti-corrosion layer
Corrosion-resistant alloy aluminum foil, modified polyester film, fluorocarbon coating and other materials are laminated to form an anti-corrosion composite material to achieve the performance characteristics of no rust and no water leakage. It can be used for more than 10 years in a corrosive environment, and the service life can reach 15 years or even more than 20 years in a normal environment, which greatly saves the maintenance cost in the later period!
Steel anti-rusting membrane step-tile roofing sheet design rolling forming machine Working videos for your reference.