Zhongtuo has a new design of building material, we call it as anti-Condensation Sheets which is used for condensation on uninsulated roofs that is a major problem on all buildings large or small and causes both considerable damage to the contents below and inconvenience to it's occupants.

Anti-Condensation Sheets has the following features:
It is an economic way of dealing with condensation problems, same working method like metal roofing sheet.
No need to buy additional materials, plywood, roof felt etcwhen installation.
Membrane is resistant to ageing and can be cleaned with hose or pressure washer
Provides an additional layer of protection to the metalyou can choose to use PE or with more types.
Bacteria resistant
Additional sound insulation and a reduction in rainfall noise, noise killer material.
Resistant to attack by micro organisms, fungi, larvae, insects and mildew. Wash with hose or pressure washer if needed.
More types profiles for you too choose.
And you only need to supply us the drawing profile you want to make and then we can design the
 Anti-Condensation Sheets for you, above just some example for you.
For example:
Anti-Condensation Tile Effect Sheets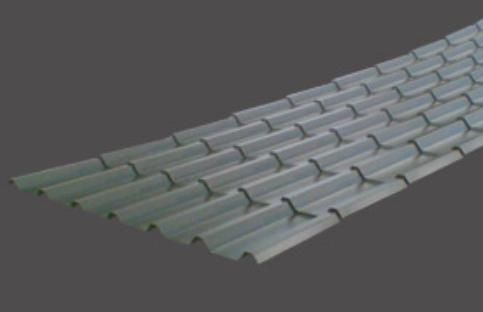 Tile effect combined advantages of tile effect and protection from condensation
It can be used on Low Roof Pitches
Economic way of dealing with condensation problems – no need to buy additional materials, plywood, roof felt etc
Anti-Condensation Sheets function:
Zhongtuo Anti-Condensation Sheets is a special fleece membrane applied to the underside of steel sheets during manufacture. The membrane consists of a large number of interlaced PES fibres.They work by absorbing condensation (One metre will absorb up to 1 Litre of water) when outside temperatures fall and then slowly release the moisture back into the atmosphere when the temperature raises during the day. It has several other advantages as it is supplied ready to fit and and doesn't require the purchase of any additional materials such as Plywood, felt etc. The membrane once applied also gives additional sound insulation thereby reducing the noise of rainfall, hail etc.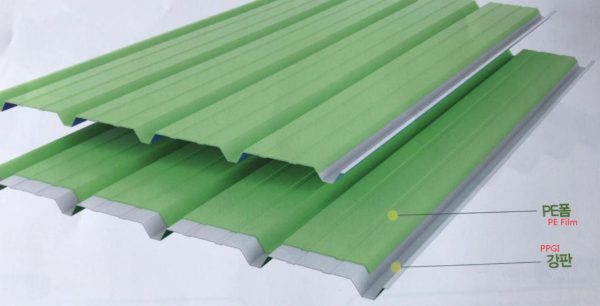 Anti-Condensation Sheets, where to use:
For Other livestock
Storage buildings
For warehouse