Anti-condensation metal roofing sheet
Zhongtuo has a new design of building material, we call it as anti-Condensation metal Sheets .It is an economical and environmentally friendly anti-condensation solution.
It is used for condensation on uninsulated roofs that is a major problem on all buildings large or small and causes both considerable damage to the contents below and inconvenience to it's occupants.And it can replace insulation panels and dehumidifiers to protect roofs ystems and buildings from condensation.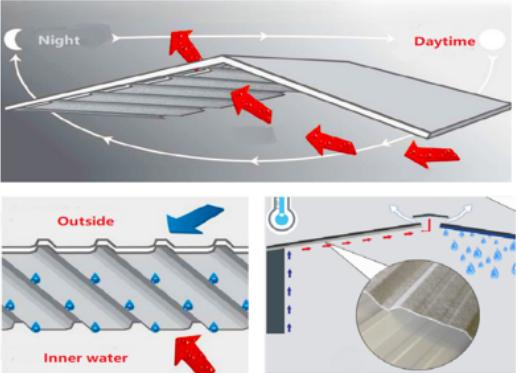 These sheets are manufactured to customers precise requirements. All sheets provide 1m cover width when fitted, i.e. 10 sheets will cover 10 meters when fitted. We take great pride in the quality of our anti condensation roofing sheets, and aim to ensure that we only offer the best in quality to our clients. We offer high quality roofing products for great prices, so no matter the scale of your project you can be sure we'll help you keep the costs down without compromising.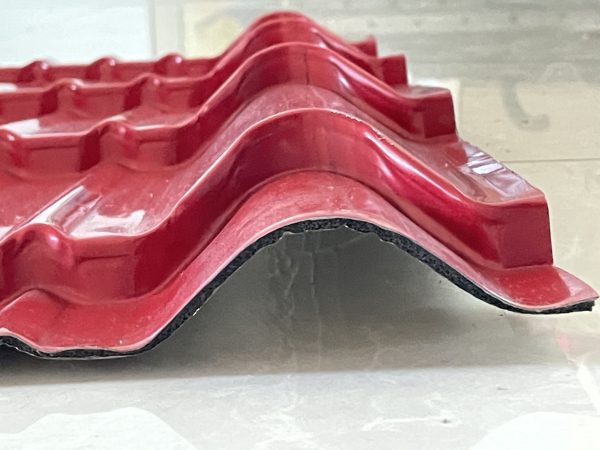 What it does:
Regulates the formation of condensation
Absorbs the formed droplets
Retains formed droplets until the ambient temperature rises and the moisture dissipates naturally
Reduces the rainfall noise via the cushioning effect
Provides adequate condensation protection in most applications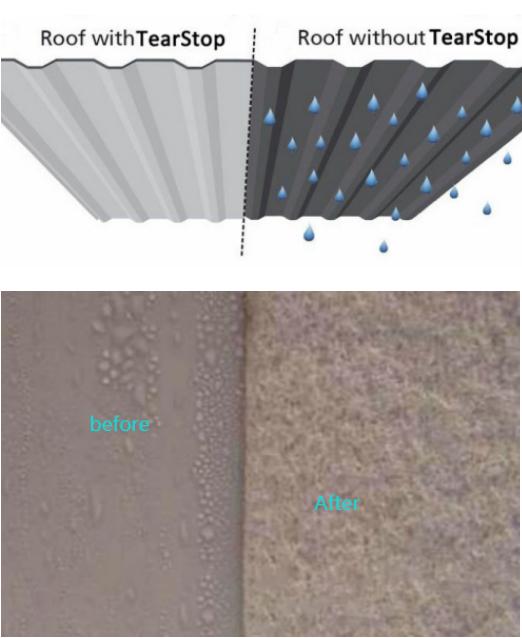 Anti-Condensation Sheets function:
Zhongtuo Anti-Condensation Sheets is a special fleece membrane applied to the underside of steel sheets during manufacture. The membrane consists of a large number of interlaced PES fibers.They work by absorbing condensation (One metre will absorb up to 1 Litre of water) when outside temperatures fall and then slowly release the moisture back into the atmosphere when the temperature raises during the day. It has several other advantages as it is supplied ready to fit and and doesn't require the purchase of any additional materials such as Plywood, felt etc. The membrane once applied also gives additional sound insulation thereby reducing the noise of rainfall, hail etc.

We have more types profiles for you too choose.
If you are interested in our products, please contact us.